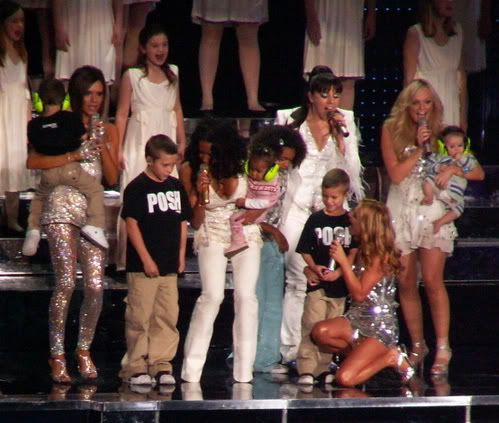 Isn't this the cutiest thing you ever saw?
The Spice Girls invited their young children on stage for the final date before Christmas.
Brooklyn, Romeo, Cruz, Phoenix Chi, and Angel Iris all joined their mothers on stage for their classic hit
"Mama"
. As you can see the youngest were well protected with ear phones.
Beau must be proud to be the youngest person to take the stage at the O2 Arena at 4 months old.
Bluebell Madonna was not there. I guess she is still suffering from chicken pox.
The group pictures were taken by a fan at the concert.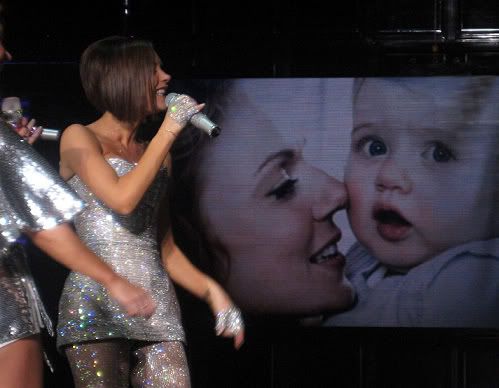 Source