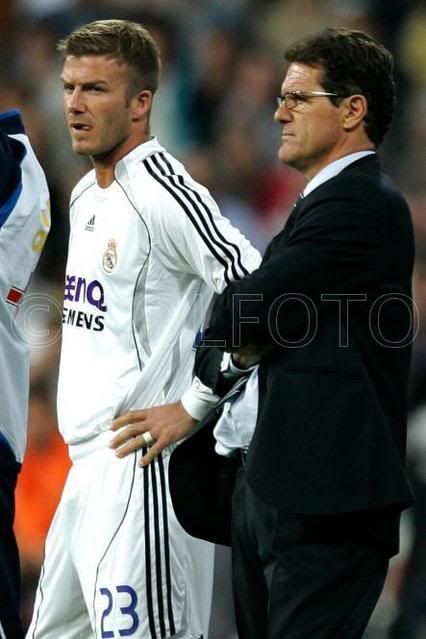 No thankfully.
David Beckham is in line to win his 100th England cap against Switzerland on 6 February in what will be coach Fabio Capello's first match in charge.
Capello is not thought to have any problems with Beckham, despite reports that the two fell out while Capello was manager of
Real Madrid
. Fabio may even name Beckham as the captain for the friendly next month, which would be fantastic and the icing on the cake for David's 100th game.
The person who had the problem with David was
Real Madrid
president Ramon Calderon.
Fabio followed orders to drop David Beckham from the
Real Madrid
side, but had no hesitation in putting David back in once he realised the mistake.
When David proved him wrong in training, Capello returned the David to the team,
against
the wishes of Calderon.
The fact that Capello views the MLS as a
joke
is irrelevant. He knows Beckham's strengths, he knows the quality that Beckham provides. And Capello will not be the man to deny Beckham his century of caps.
I hear a collective sigh of relief.
Source