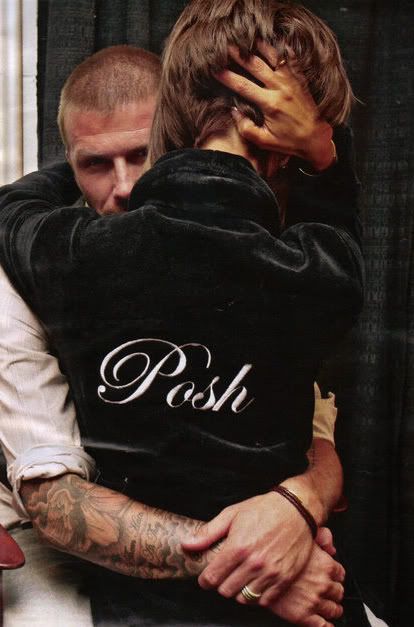 David and Victoria Beckham had a spicy night out when they visited one of the worlds raunchiest lap dancing clubs in Las Vegas.
The couple spent three hours in a private room at
Spearmint Rhino
where they had gone to celebrate the birthday of Spice Girls make-up artist.
Victoria's rep confirmed the reports saying they had gone to the strip club.
"They did go to a strip club with a group of friends to celebrate one of the friend's birthday,"
quoted a rep.
The Sun newspaper revealed that the guests were deluged with champagne and strawberries while they watched the X-rated dances and the couple had a time of their life.
"It hasn't been like this for years since before our first son Brooklyn was born"
, The Sun quoted Posh, as saying.
"We've had two nights out on the trot which have been really messy and we are loving it"
, she added.
With regard to the LA gig Victoria said,
"Everybody had said that LA audience was hard to please, but they still went for it.
LA was great. It was the best gig so far"
.
I am very happy to hear they are letting their hair down and having fun.
Source