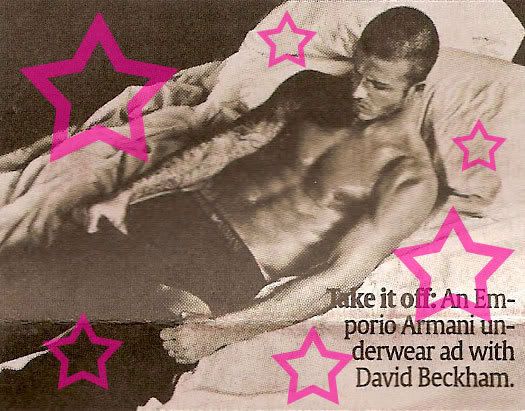 Pink Is The New Blog
has managed to get another picture from David's
Armani
underwear campaign.
I much prefer the first one, but I am not at all complaining about this one.
HOT!!!
Can't wait to see more.
The good news is that we will get to see the whole campaign in the February 2008 issue of
Vanity Fair
magazine, but for those who can't wait (me) it will debut on the
Emporio Armani
website on 1 January 2008.
Happy
New Year indeed.
The first shot of David Beckham posing in those tight white
Armani
pants have sparked an increase in demand for the entire
Emporio Armani
underwear range. Demand was up 30 per cent today at
Selfridges
.
Source
&
Source