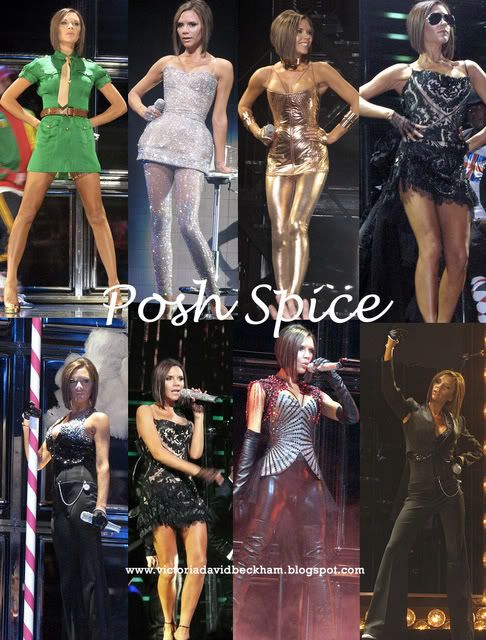 Victoria Beckham had many costume changes on Sunday night.
All of them tight, all of them sexy and all of them oh so Posh.
For my favourite outfits I am torn between the green shirt dress and the leather trousers ensemble.
What's your fave?
Below are many, many new pictures from the tour.
Source