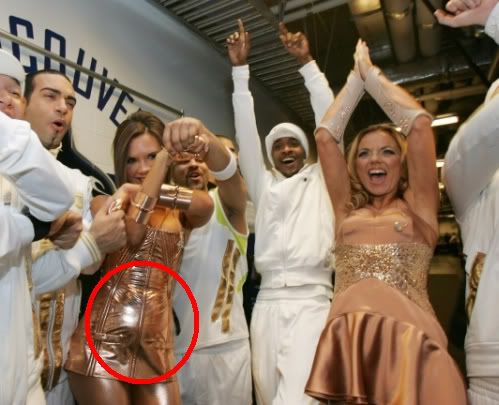 After Liz' comment on the Victoria's gold outfit I decided to take a closer look.
Exhibit A
above.
Now there is one of two scenario's here:
1.
She is pregnant (please let it be)
2.
She has to eat more whilst on tour to keep up her strength, hence a slight bump.
I am praying for 1.