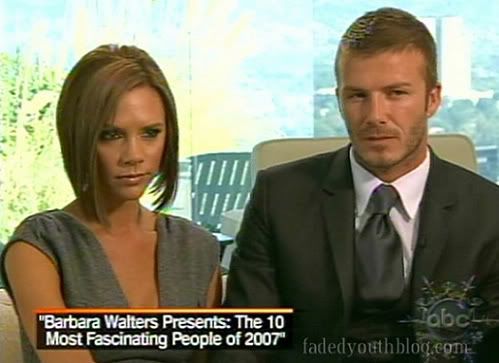 Can't wait for the video of David and Victoria Beckham's interview with Barbara Walters, but at least we have a photo. You can see that David is growing his hair again from this picture.
It has been reported that in the interview David Beckham reveals that he wants to have two more children.
They said they both hoped to add to their family eventually, but David admitted he is in more of a rush to become a dad again.
Unfortunately Victoria does say one of her repeated phrases during the interview
"less a matter of parenting than it is crowd control."
Damn it, I was hoping she would not do that.
To find out who tops this year's list, tune into ABC on tonight.
Source