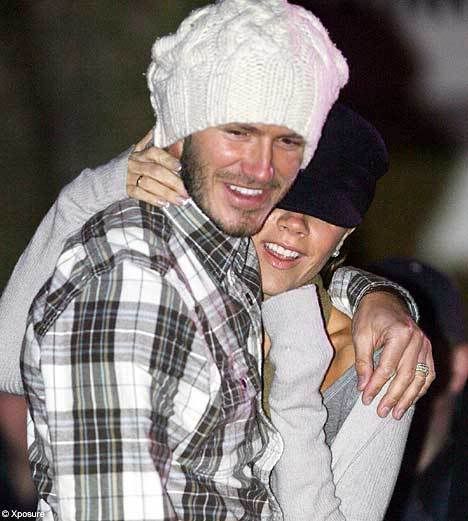 Victoria and David Beckham got into the Christmas spirit today, by taking their three boys to a Winter Wonderland in London's Hyde Park.
The Strictly Come Dancing
cancellation has given Victoria the time to hang out with her beloved husband and their three young boys.
David, in a white tea cosy hat and lumberjack shirt, helped a nervous Romeo on to the ice and the youngster soon got the hang of things. I love the picture below were David gives Romeo a 'High 5' for doing so well. What a great dad.
While the boys skated, David and Victoria watched from the sidelines. Neither would be allowed to take part in such a dangerous sport.
Whilst most of the mums at the rink were bundled up against the freezing weather in warm coats, fashionista Victoria opted for a thin grey cardigan and had to hug husband David for warmt.
Good thinking Victoria.
Source
&
Source