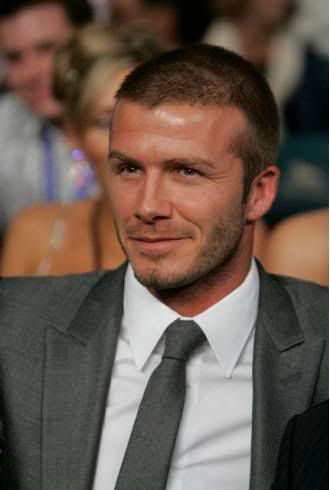 David Beckham was ringside with Brad Pitt, Angelina Jolie, Tiger Woods, Denzel Washington, Gwen Stefani, Gavin Rossdale, Kid Rock, Sylvester Stallone, Bruce Willis, Will Farrell, Gordon Ramsay and boxers Oscar De La Hoya, Joe Calzaghe and Lennox Lewis last night as Ricky Hatton took on Floyd Mayweather.
David was supporting fellow Brit Ricky Hatton, but unfortunately Ricky lost.
Tyrese Gibson sang the US national anthem and Tom Jones sang the UK national anthem.
Victoria could not make it as she was performing with the Spice Girls at Mandalay Bay.
Source
&
Source