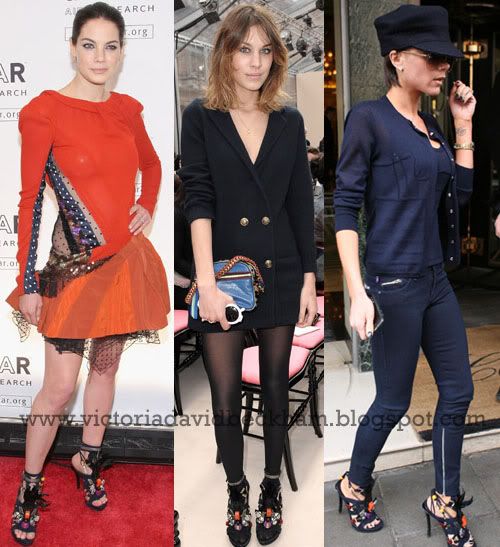 Actress Michelle Monaghan was the first to wear Louis Vuitton's navy Spicy heels last month, when she attended the amfAR New York Gala.
Then it was Alexa Chung, who wore then to the Louis Vuitton Fall 2009 show, and finally Victoria Beckham the next day.
I love Victoria's look as it's so colour co-ordinated with the sexy tribal heels, adding a bit of spice.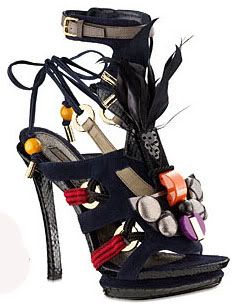 Source