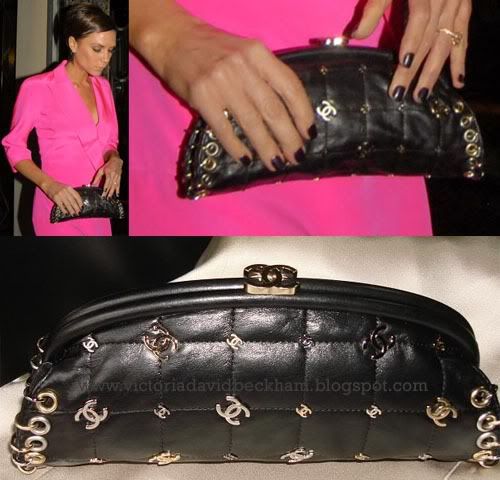 Victoria Beckham's clutch which I was lust over earlier, is by Chanel.
The clutch is a called the Timeless clutch, but this particular CC studded clutch, is part of the Punk collection.
This clutch is a few seasons old, but I really want this, more than anything I have seen on Victoria.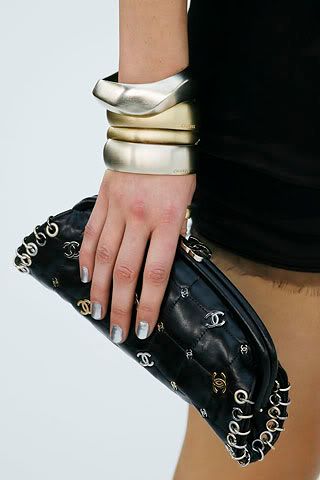 The clutch is from the Spring 2007 collection, so there will be a very slim chance of finding it :(