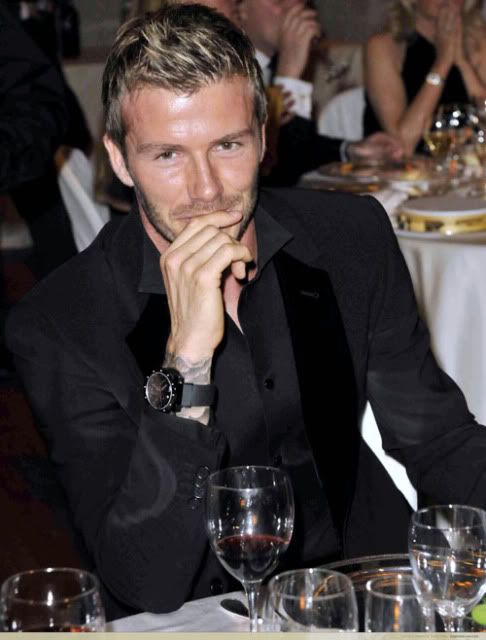 Here are some even better pictures of David Beckham at the
Anema E Core Cancer Research Gala
dinner in Milan Monday night.
David has to be the most handsome man in the entire world. No wonder those ladies were going gaga over him.
It looks like David had to sing for his supper - by sing, I mean do some ball tricks for the other guest, who seemed to really enjoy having him there.
An insider said:
"All eyes were on Beckham the whole night".

"He's a global superstar, and as soon as he entered the room the place felt electric".

"Some of Italy's most rich and famous women were falling at his feet".

"But David took it all in his stride, taking compliments as he helped raise cash for the cancer charity".

"I bet Victoria can't wait for him to come home – but I don't think she's got anything to worry about. He was the perfect gentleman."
Zigazig-ha
has 85 glorious pictures. Be sure to check them out.