David Beckham was a special guest at the
Anema E Core Cancer Research gala
dinner in Milan last night.
David is a respectable husband, but it looks like the ladies at the event were keen to talk to him or get close to him, and who can blame them as David is an international heart-throb after all.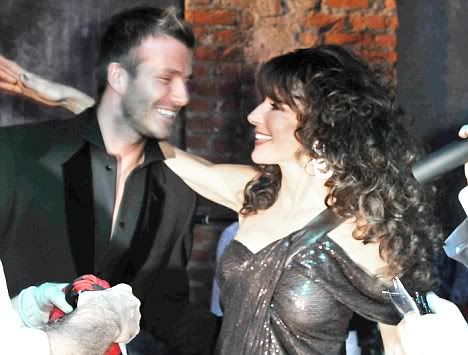 Italian socialite Gabriella Dompe was particularly pleased to meet him.
Having placed the highest bid for a Beckham shirt at the fundraiser, she threw her arms around David as he welcomed her onstage.