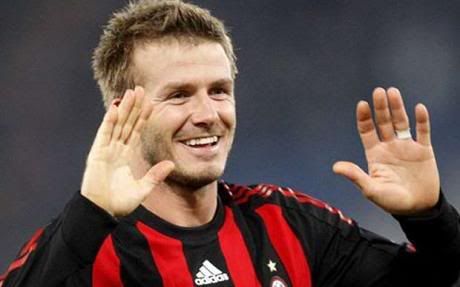 David Beckham was due to report to LA Galaxy on March 9, but he will now remain with AC Milan until the Italian season ends on May 31, the
LA Times
reports.
David's first appearance of the season with the Galaxy would be on July 18 in New York. Beckham would remain under contract with the Galaxy until the end of this calendar year, when his buyout clause takes effect. He then would be free to return to AC Milan.
Financial terms of the proposal are unknown, but the Galaxy earlier had asked $10 million from AC Milan for the outright purchase of Beckham. Milan had said it would pay no more than $3 million, since he could become available anyway after the MLS season.
Chikako has informed me that this has been announced on LA's local news stations, and Chikako, has also noticed LA Galaxy dropped photos of David from their website.
I think it is now impossible to return mid-season. The fans will be furious.