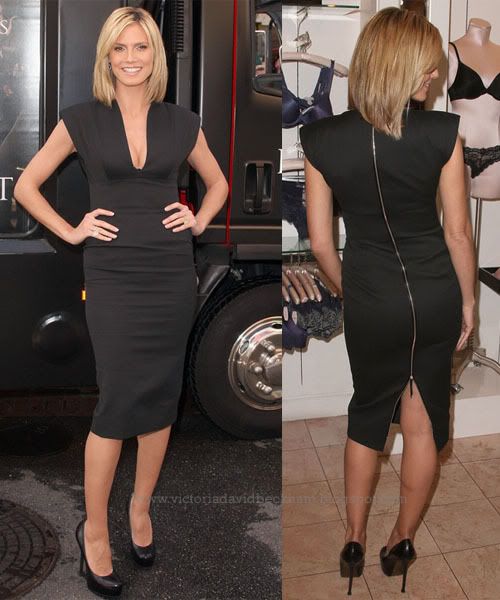 When I got your messages on my blackberry to say that Heidi Klum was photographed wearing Victoria Beckham's
Bidart
dress, I couldn't wait to post this.
FINALLY a celeb has worn Victoria Beckham's collection, I - we - have been waiting for months for this.
Heidi is the perfect type of celebrity to wear Victoria's designs, and do it justice.
Heidi wore her dress with Victoria's favourite
YSL Trib Two'
s as well, when she was promoting
Victoria's Secrets
newest bra in New York yesterday.
She looks amazing here.