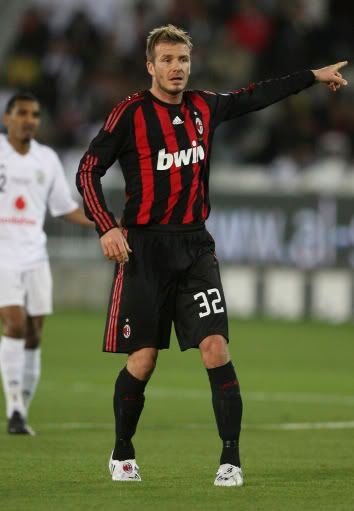 Alexandre Pato and Luca Antonini scored tonight to give AC Milan a 2-1 win over Qatar's Al Sadd in a friendly.
Pato gave Milan the lead in the 27th minute, with Al Sadd's Mohammed Golam equalizing in the 36th. Antonini scored the winner just a minute later.
David Beckham played the first half for Milan, after reiterating his wish to stay with the Italian team for the rest of the season rather than return to the LA Galaxy.
I said earlier that friendly games make no sense mid season, but Mak put it into perspective when he said that Milan are raising money via the friendly games. I would imagine this would raise a lot of money, but it's no way to prepare a team who are trying to fight for a champions league position for next season.