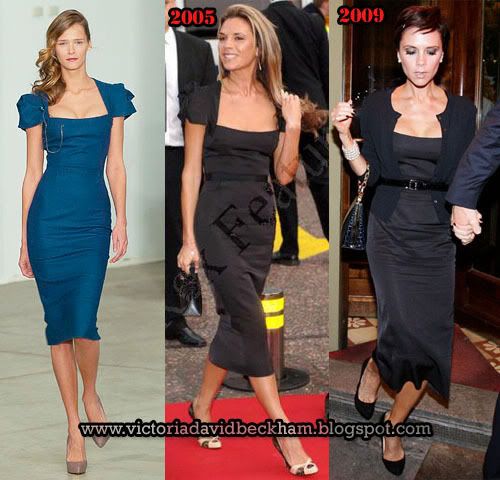 There was a time when nearly every celebrity owned a
Roland Mouret Galaxy
dress.
It's the one dress to this day I still wished I owned, because it's timeless.
4 years after Victoria Beckham first wore it to the
2005 Pride of Britain Awards
, she wore it again last night for dinner. This time with black pumps, a patent belt, and a cardigan.
4 years on, she has also filled out the dress more.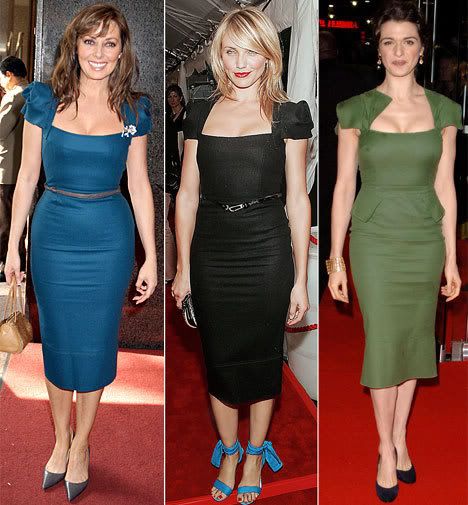 As I said this was very much a celebrity favourite dress.