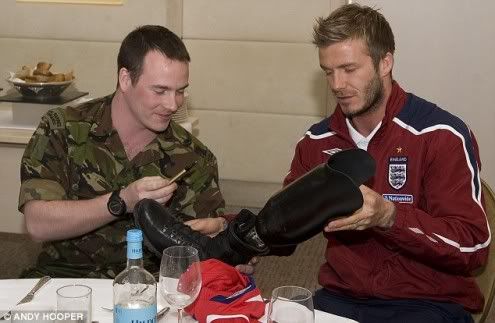 England star David Beckham came face-to-face with injured members of the armed forces today – including a Marine dubbed a 'true hero' by Prince Harry, after losing an arm and a leg to a Taliban landmine.
Brave Ben McBean was flown back from Afghanistan in March last year on board the same plane as the 24-year-old prince, along with another critically injured solider.
Beckham joked with the men and handed out team shirts, and even signed some of their prosthetic limbs.
The England player was pictured looking visibly amazed as Marine McBean calmly removed his new arm and handed it over for an autograph.