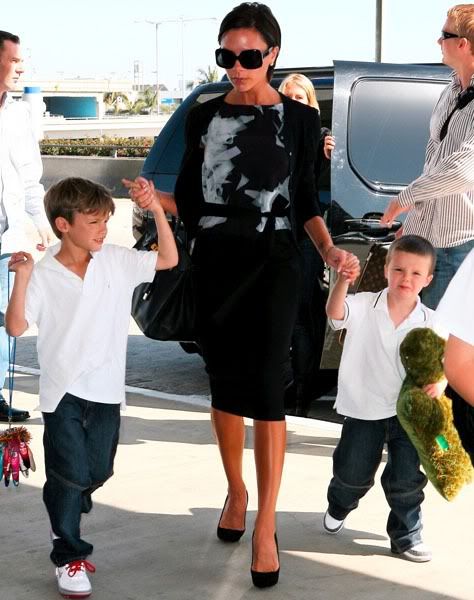 After a a no-show week, Victoria Beckham was finally spotted at LAX yesterday.
She was accompanied by her boys as they - I guess - headed to London.
David should play for England tonight at Wembley, and if he does, he will have his 109th cap, which will be a record for an outfield player.
No doubt his family wanted to share the occasion with him, like they have so many times in the past.
I know I always ask this, but I just wanted to double check - the kids are on Easter break right?
Celebutopia