I got very excited to see Victoria Beckham in her
Minerve
patterned dress from her collection. But on closer inspection, I realized that the dress was modified.
The dress Victoria wore to the theme park, was not only a round neck dress, but also only patterned on the top half.
I much prefer the runway version, but I guess as a fashion designer you can play around with the collection as much as you want.
I guess she wants to stand out from those lucky enough to get their hands on her collection.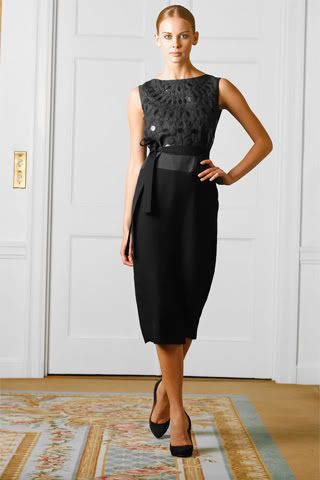 Or as Jen, pointed out, this could be
Gavarnie
with a different patterned front, as this dress has the same neckline.