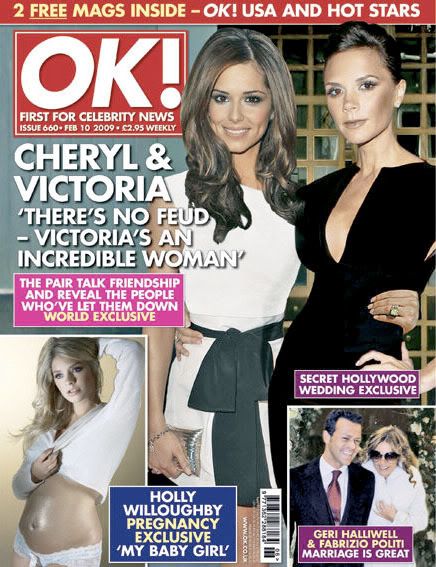 OK! Magazine has apologised to Victoria Beckham for faking a front cover that spliced together the former Spice Girl with singer Cheryl Cole – even though the two women were not at the same event.
In the apology in the current issue of OK!, the magazine admits the cover of its 10 February issue was a
"montage of separate photographs of the two women"
.
The doctored photograph appeared on the front cover under the headline
"Cheryl & Victoria – There's no feud, Victoria's an incredible woman."
The magazine also apologises for changing the colour of Beckham's dress, saying:
"We would also like to record that in the original photograph of Ms Beckham she had been wearing a red rather than a black dress."
About time they admitted this disgraceful photoshopping and fake stories.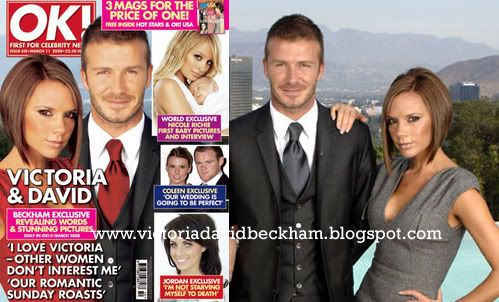 As we all know, it's not the first time.