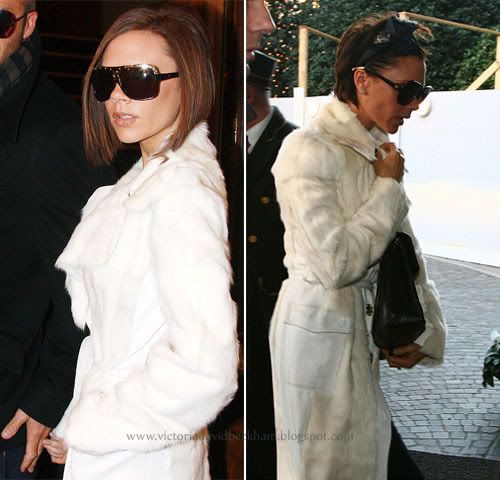 Yesterday was not the first time we saw Victoria Beckham wearing her white furry coat.
Last year the Beckham's went to see
"Disney's The Little Mermaid"
on Broadway, and this is when we first got to see her wearing the furry white coat.
Seeing this picture makes me realise how much I miss the pob, and how much younger it makes her look.
The new pictures are of Victoria returning to her hotel in Milan after the AC Milan match.
Thanks Anon.
Source