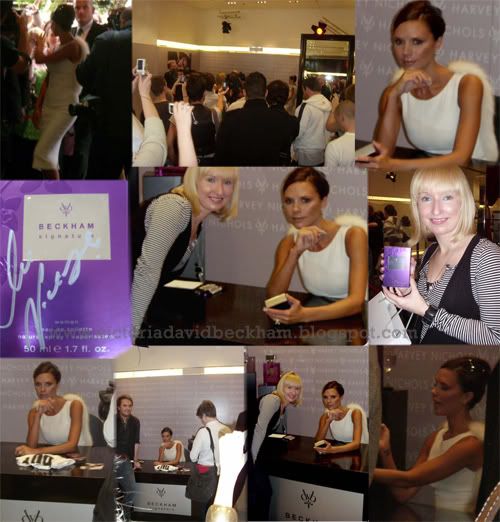 Claire, from Manchester was another lucky Victoria Beckham fan who got to meet her a Harvey Nichols yesterday.
Claire's pictures of her and Victoria are amazing, and I would like to thank Claire a lot for sharing her pictures with us.
Claire very much enjoyed her meeting with our favourite girl. Here is what she said:

"Everyone really was wowed by how great she looked! I thanked her for coming to manchester and she said she loves Manchester and misses it. Then she asked if I'd like I photo which of course I said yes!

She was more than happy to sign all kinds of things for fans even thought the PA people said she wouldn't!"
I am so jealous.