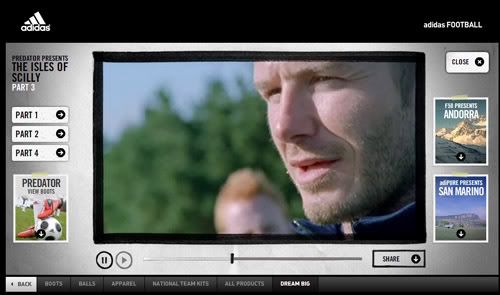 In the UK
Adidas
have been showing a series of ads featuring David Beckham.
You can watch his video on
adidas.com
featuring David giving a group of kids tips on taking free-kicks.
At the very end is a cute clip, after Patrick Veira's sketch, were David asks a kid who his favourite player is.
The kid says
"Steven Gerrard"
.
After a long pause David says
"Really....?"
to which the kid says
"Yeah"
after another pause David says
"OK..."
in a cute disappointed voice.
LOL. David is a very good actor.
Source