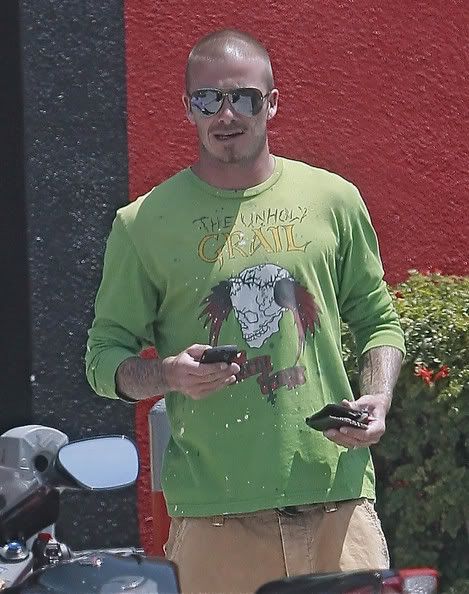 David Beckham in a questionable lime green top picked up some supplies at a motorcycle shop called Del Amo Motorsports, in CA earlier this week.
Not sure what he purchased, but his bodyguard had the pleasure of carrying two big bags to the car.
I normally love anything David wears, but I have to say that I don't like the colour of this tee.
Source