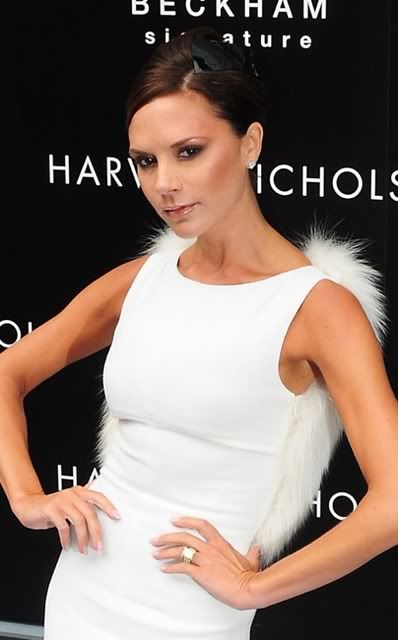 WOW...just when I thought that Victoria Beckham could not look any better, she arrives at her Harvey Nichols fragrance launch looking ABSOLUTELY AMAZING.
Her stunning white sheath dress, which appears to have wings, is again from Giambattista Valli, but this time his Fall 2008 collection.
I can not fault anything here, not even the hat, which I think is a nice finishing touch.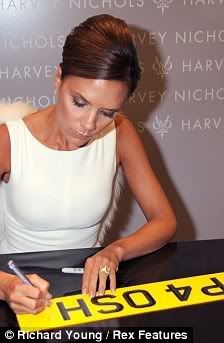 I love this. Fans can be so creative.
Source
&
Source