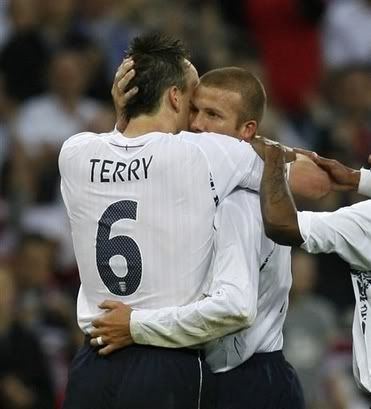 Joe Cole helped England coach Fabio Capello avoid a first Wembley defeat as his late equaliser earned a barely-deserved 2-2 draw against the Czech Republic on tonight.
David was subbed in the second half, but he played an important part of the game by setting up England first goal from a set-piece on the stroke of half-time.
For those who say that he no longer deserves his place in the side they are wrong.
England as a team did not play too well, so they better get it together before the first World Cup qualifier on September, 6 against Andorra.
Source