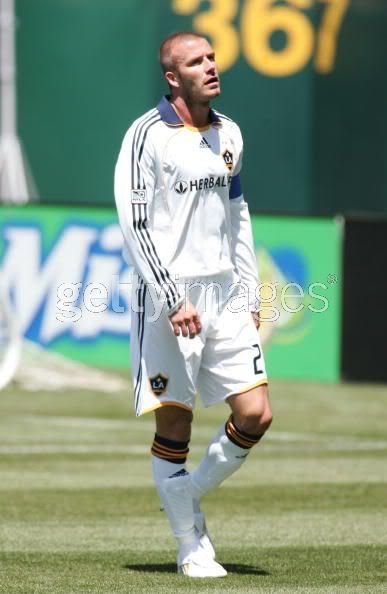 Hi everyone,
Well, we had a challenge at the Galaxy last week after Ruud Gullit and Alexi Lalas' departure, especially with the final SuperClasico match against Chivas USA on Thursday, but Cobi Jones did a great job getting the team focused on the game. We managed a draw which gave us this season's SuperClasico; the series of games against Chivas are always tight, so beating them over the three games is a positive but we now have to take that on and start to put together a winning run.
I'm pleased to see Bruce Arena named as coach, he has a wealth of experience managing in the MLS and the US national squad; I look forward to working with him.
I have been training with the England squad this week before the friendly against the Czech Republic tonight. The last time we played them was ten years ago and only Rio Ferdinand and myself from the current squad were playing in the team back then! They've always produced great players though so it should be a good test before the World Cup qualifiers start in September.
The England match is obviously played tonight so unfortunately I won't be back with the Galaxy in time for the match against Chicago Fire on Thursday, but I'll be keeping a close watch on what's going on. The Galaxy then have the weekend off, so I'm going to fly to Beijing for the handover ceremony as the Olympic torch is handed to London at the end of the Games.
I'm honoured to be invited and, as someone who is passionate about the Olympics coming to my home city, I'm incredibly proud to be part of the ceremony on Sunday.
I'll let you know how it goes next week.
That's all for now.
Take care,
David
Source