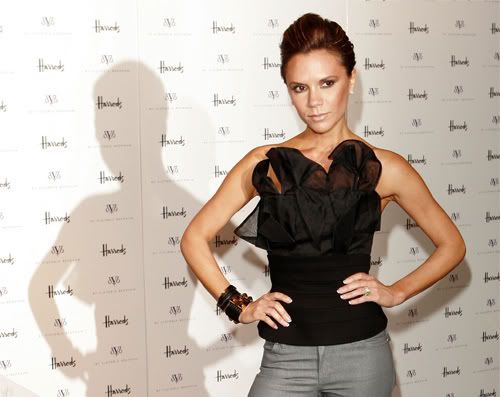 Victoria Beckham will be making an appearance in Harvey Nichols in Manchester to launch
Signature For Her
, the latest new product on 29 August.
It will be the first time anyone will get a chance to sniff out the new scent. Because, despite the couple making their new home in LA, she says it simply wouldn't do to hold the bash anywhere else.
"It was meant to be in London but I said no,"
said Victoria.
"I said please can I go to Manchester instead? I love Manchester, it's got a really good feel to it. So I thought why not - I usually spend a lot of time in London".
"I'm really excited about coming back because, of course, it's where I met David."
I am very surprised she says she loves Manchester, when everyone knows she hated living there.
The appearance will be from 11am to 1pm, were Victoria will be personally greeting fans eager to get a peek at the new perfume. Until now rumour has it only her new Hollywood chums - Eva Longoria and Kate Beckinsale - have had a sneak preview.
Described as a "seductive bouquet" of exotic orchid blended with vanilla, candy apple, patchouli and amber, the new bottle is being plugged in no less than glowing terms.
Source