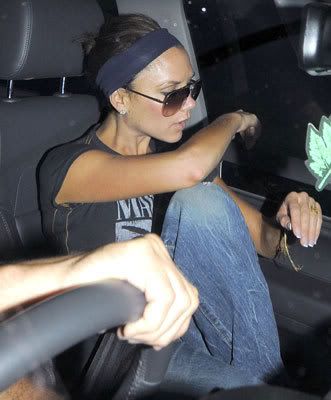 British magazine
Now
has made a false claim that Victoria Beckham uses diet pills. She was so upset about the piece that she is now suing the tabloid magazine. They even brought in Victoria's sister saying she is the one supplying the pills.
Beckham's agent Jo Milloy says,
"The accusation is dangerous, defamatory and blatantly untrue. Victoria takes her position as a role model to young women very seriously and is horrified by this hurtful, fabricated story. "It is now with her lawyers."
These magazines are so desperate to sell copies, they make up any old crap. I hope she sues and hurts the publication so much that they make an apology to her.
The picture is of Victoria leaving her management office today in Battersea, London.
Source