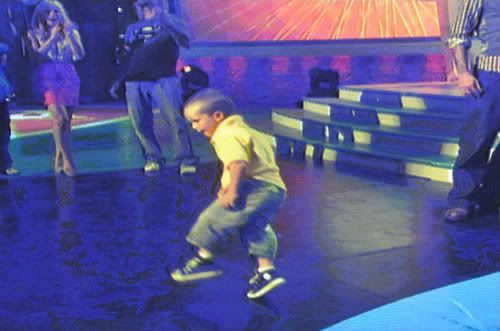 Give him a stage and he will dance.
Cruz Beckham showed off his break-dancing skills last night at the Teen Choice Awards.
The youngest Beckham boy was persuaded by Dad to step forward and show off the breakdancing moves he first displayed to the world during the Spice Girls tour in Toronto in February.
Cruz attracted a round of cheers from the screaming audience at the Gibson Amphitheater.
But the biggest cheer came from mum Victoria, who was sat in the front row.
How cute
Source
&
Source