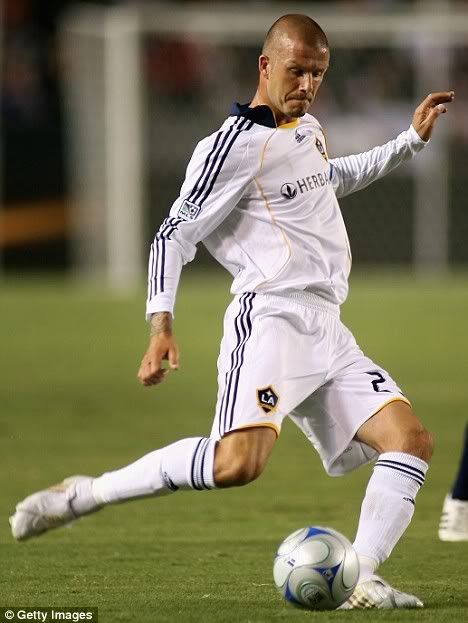 Thursday night's match between the LA Galaxy and Chivas USA was a night were David Beckham's celebrity friends came out to support him.
Along with Victoria Beckham cheering her husband were Tom Cruise, Gordon Ramsay and his family, and Eva Longoria's husband Tony Parker, who was wearing a Galaxy shirt.
Ramsay and Parker were particularly animated during the game, while Cruise more a quiet spectator.
The Galaxy drew 2-2 with Chivas USA, bringing the total of games they've now gone without winning to seven.
The side is currently in fourth place in the Western Conference league, after being expected to contend for the MLS title this season.
I love the way David just rests on the trophy at the end.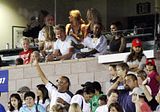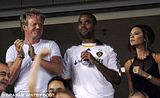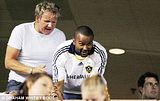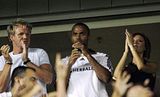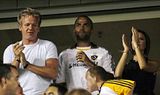 Source