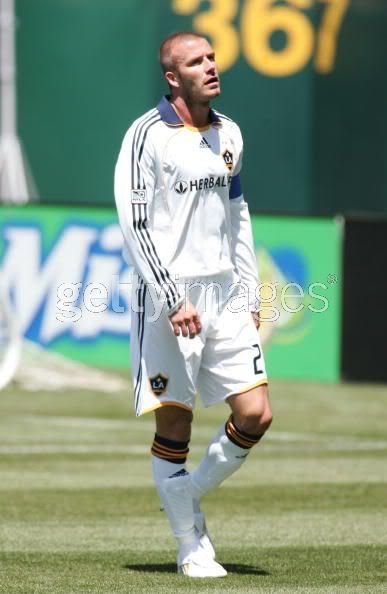 26,071 witness Beckham's LA Galaxy lose 3-2 to the last-place San Jose Quakes.
It's now seven games since Galaxy won a game.
"I know I'm fed up with not winning games,"
Beckham said after the game.
With 11 games left, the Galaxy are in danger of not making the eight-team playoffs.
Scoring Summary:
SJ -- Arturo Alvarez 4, (Scott Sealy 1, Darren Huckerby 1) 8
SJ -- Darren Huckerby 2 (Eric Denton 1) 40
LA -- Landon Donovan 13 (David Beckham 8) 42
LA -- Edson Buddle 12 (unassisted) 76
SJ -- Ryan Cochrane 1 (unassisted) 90
Source