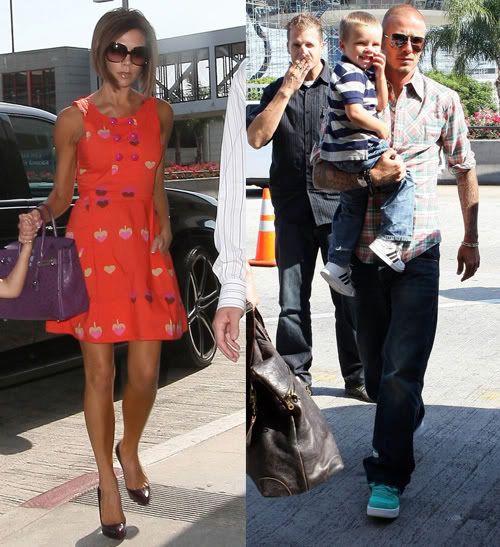 The Beckham family departed LAX airport on Friday, headed for the UK.
David Beckham has been picked for Fabio Capello's England team to play the Czech Republic on Wednesday August, 20 at Wembley Stadium.
This game is the final friendly before the World Cup qualifiers begin, so it is very important for David to do well in this game, as he hopes to feature in the qualification games.
After that David will be flying off to China to participate in the closing ceremonies representing London on August, 24, as London is the next city to host the Olympics in 2012.
David truly is the most hardest working man in sport.
Source