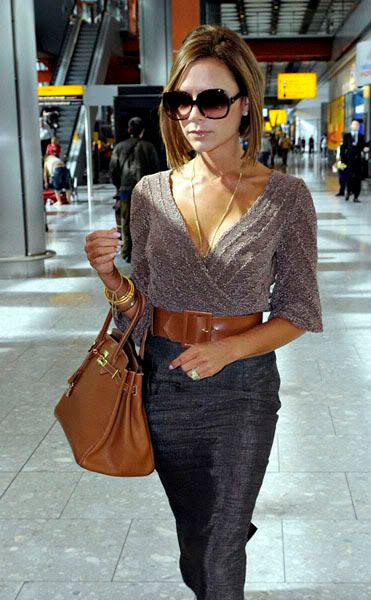 Victoria Beckham arrived in London today with her two boys wearing the same outfit she wore when she watched David play on their anniversary.
Despite this ensemble being a re-run I love this in a chic sweater/belted skirt combo with matching Hermes and heels.
Her boys also coordinating themselves very well, wearing matching yellow polo shirts, jeans, and white sneakers.
I am not sure what her plans are yet, but I will keep you posted.
Source