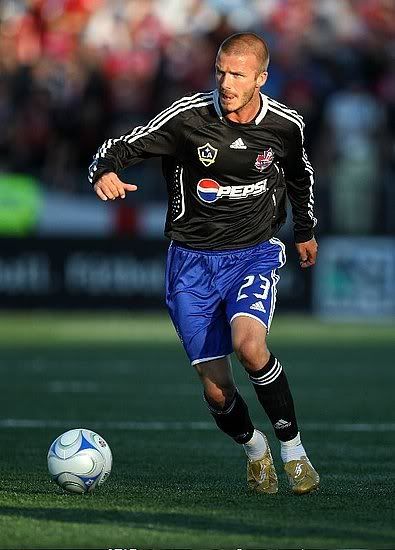 David Beckham and his MLS All Star teammates hit the field in Toronto last night for their big game against West Ham United.
If the question was asked who is better the MLS or the Premiership. The MLS team answered by winning 3-2.
David had an assist in the game and of the game he said,
"I'd read about the last five years not losing so I was kind of nervous and hoping that we would win. As soon as we started I knew we were capable of winning it because of the quality we've got in the team."
Watching from the stands was Canadian Rachel McAdams.
Source