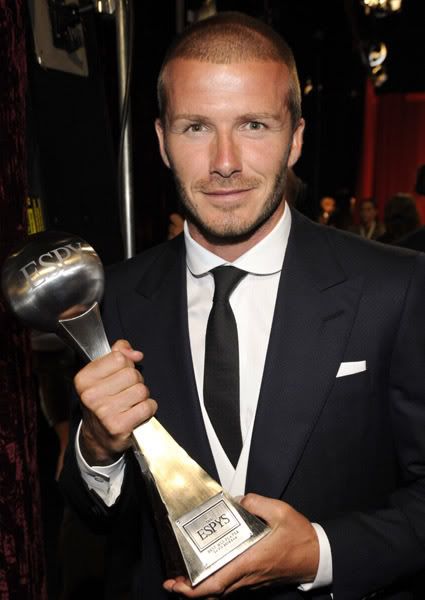 David Beckham has Premier League Championship medals, FA Cup medals, a Champions League medal and now an ESPY Award to add to his forever growing collection.
The star won 'Best MLS Player' at the ESPY Awards last night.
I don't watch the MLS, but I am guessing despite his talents he did not have much competition in this category.
Source
&
Source