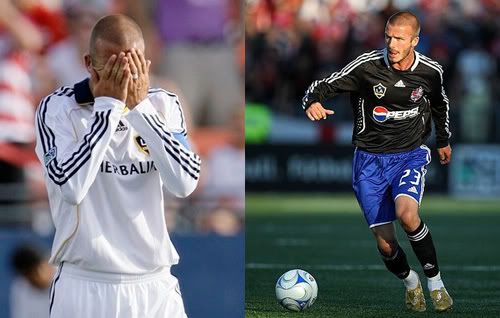 Hi everybody,
I joined some of the best players in the MLS last week to play in the All-Star game in Toronto against West Ham United. It was a great experience and a really good game, which we won 3-2. It was brilliant to play alongside players such as Dwayne De Rosario and Juan Pablo Angel, who have been so successful and are real stars in the MLS.
While we were in Toronto, Jorge Flores from Chivas USA, Jim Brennan of Toronto FC and myself visited a hospital for sick children in support of the MLS W.O.R.K.S programme. It was a very humbling experience to meet many of these children, though it's always incredible to see the kids' strength of spirit. I was honoured to be there and I'm pleased that the MLS has set up a programme, which, hopefully, brings a smile to the children's faces.
On Sunday I was back with the Galaxy for a league match in Texas against Dallas FC. Unfortunately, we didn't start the game well, couldn't get going and didn't deserve to get anything from it. Credit to Dallas, they played incredibly well and were the best team on the day. We've a lot to work on, but we need to be positive and go into our next game against San Jose Earthquakes in the right frame of mind. I'm already looking forward to it.
That's all for now.
Take care,
David
Source