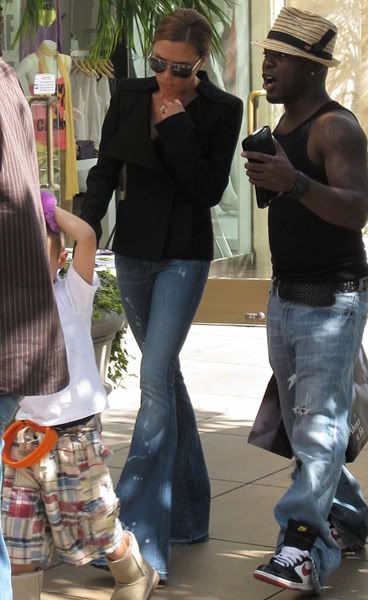 I do not have the pictures yet, as it takes a while for American magazine to come to the UK, but Victoria Beckham is on the front of the August 2008 edition of
Allure
as I had predicted a few weeks ago, so American readers go get a copy and let me know what it's like.
Victoria Beckham was at the Grove yesterday with a friend, (might be Larry Sims) and Romeo.
Tomorrow is Victoria and David's 9th wedding anniversary, but poor David will be playing with the Galaxy at home against New England Revolution, but I am sure they will celebrate after the game.
Source