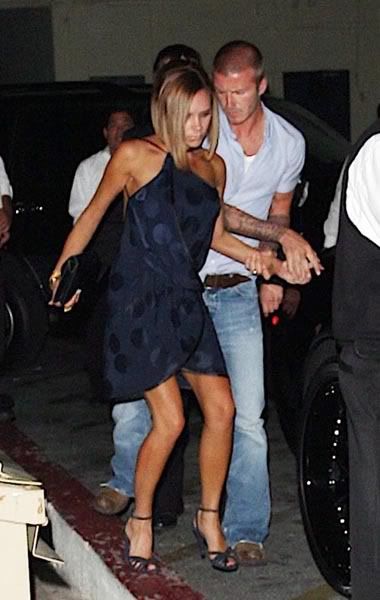 It looks like Victoria Beckham sneaked back to LA undetected. And still no one knows what she was doing in London.
These pictures are of the couple leaving Il Sole restaurant out the back door where photographers, fans, security and their Rolls Royce Phantom are waiting for them.
The couple looked like they had a good evening with David helping Victoria to their car.
Such a gentleman.
Source
&
Source