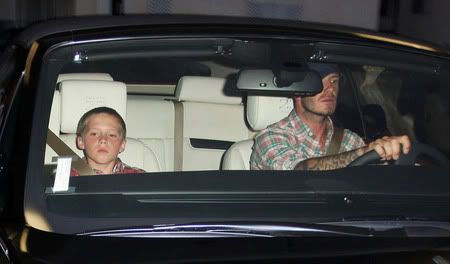 With Victoria Beckham still in London, David and Brookyln both went out for dinner again last night.
They ate out a Benihana, were they no doubt had some fun daddy son bonding time over some sashimi.
The boys arrived in David's Rolls Royce which is his favourite set of wheels at the moment. The car is so huge it is almost like a trunk.
Source