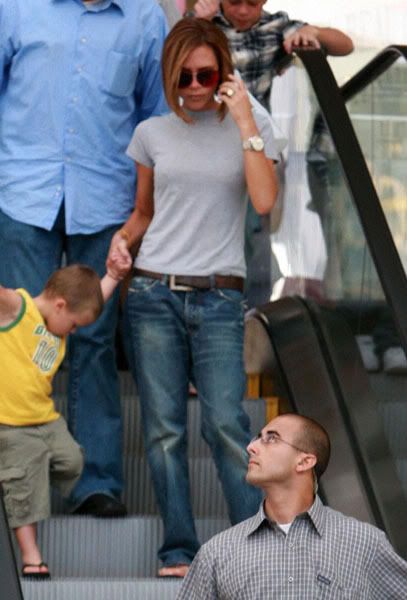 Whilst David Beckham was battling it out with the New York Red Bulls, Victoria Beckham, her sister and her went relaxation and shopping in LA on Saturday.
The family kicked things off poolside at one LA's five-star hotels. Victoria kept things cool by donning a sexy pair of denim short-shorts, a comfy black tee and an oversized leopard-print handbag.
After relaxation, it was a quick wardrobe change and off to the mall to do what Victoria does best — shopping!!
Again the style icon kept things casual as she traded in her usual taliored look for a pair of baggy jeans.
Source