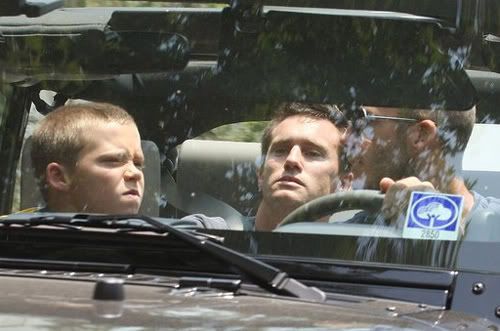 In an interview with The Sun newspaper Beckham clan are happier than ever and he has no regrets about his decision to move the family stateside.
"We are really settled, I must admit. There's not a single regret,"
he said in an interview with The Sun.
"People questioned why I came over here so early, but they were asking a few months before whether I could play at the top level."
"You'll always have a few people who doubt you. But everything is positive and I am so happy here. Victoria is happy here and likes working here."
"The kids are happy in school and they love their life here."
But the former Manchester United star admitted that he often misses home.
"I still love Sunday roasts. Victoria cooked one for the boys the other day but I was away. I was quite jealous of that."
"I will always miss England. Everyone knows I am passionate about my country and playing there. I miss my family, friends and a good old English pub."
Source
&
Source