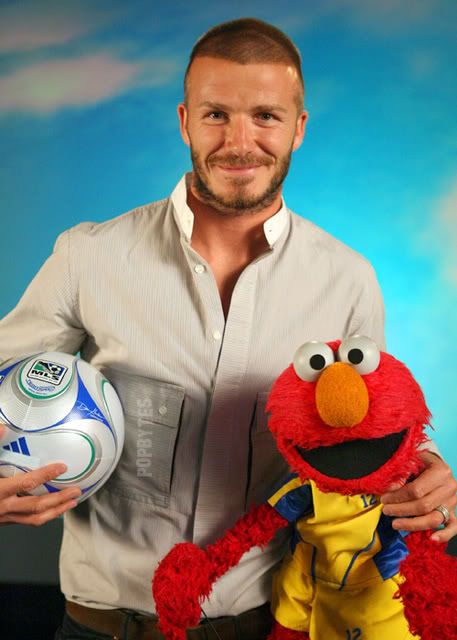 Sesame Street is kicking off its 39th season on August 11th. This time around they have a new celebrity guests including David Beckham - how cute is that picture?
Other celebs stopping by Sesame Street will include: Jack Black, Heidi Klum, Jenny McCarthy, LL Cool J, Chandra Wilson, Jessica Alba, and Sandra Oh
Setting your tivo's to record on August 22nd when David's episode is scheduled to air.
Source