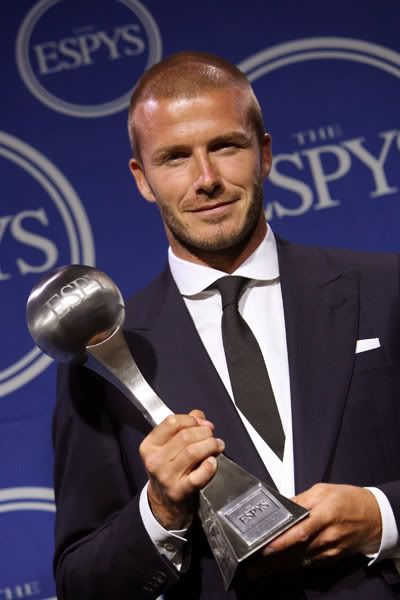 Hi all
Last week I attended the ESPY 2008 Awards in LA and was pleased to win the award for Best MLS Player. It is always an honour to be recognised by people for playing the sport I love and to get the support of the fans.
It was also great to see so many people come out to see the match against Red Bull New York at the Giants Stadium on Saturday. On the pitch it was an exciting match to play in, we did really well in the first half and were disappointed to go in at half time with the score at 1-1. They came out in the second half and got another goal, but we kept on battling and showed character once again to come back and equalise. Landon Donovan could have won it for us at the end and was really unlucky to see his shot hit the inside of the post. Overall though, both teams had chances, so I think a draw was probably the fairest result.
Next up, is the MLS All-Stars game, which myself, Landon and Edson Buddle have been selected for. We play West Ham United in Toronto and I'm really looking forward to the match, as it'll be the first time I've played against them since I left Manchester United. They are always a very competitive team, so it should be a great game.
We then travel to Texas on Sunday to meet up with the rest of the Galaxy team before we play FC Dallas in the MLS. We beat them 5-1 in our previous match this season. I think it was one of our best performances so far, so we'll be trying to put in a similar performance.
That's all for now.
Take care,
David
Source