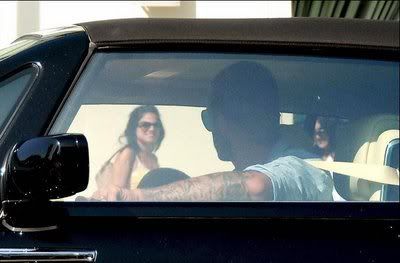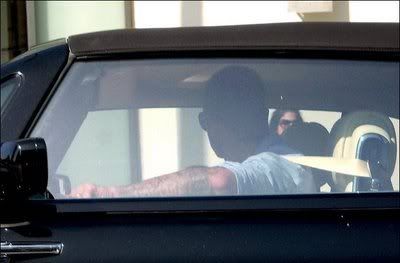 Hi all
Hope you are all well?
We have been working hard in training this week particularly following the last few games. We really need to concentrate more as a team when we play – otherwise it leads to losing games like we did last Friday.
This week should be a good one though, we are playing Chivas USA in the SuperClasico, which is always a fiery game, being that it's the local derby! I'm sure they'll be ready for action too after our 5-2 victory over them last time – they will be wanting revenge but we will be ready for them. The Home Depot Center will definitely be buzzing that evening!
Take care
David
The pictures above are the pictures that the Sun newspaper was referring to yesteday when they said "The LA Galaxy ace was snapped checking out two busty brunettes on the "sidewalk" as he cruised by in his gigantic motor."
Source
&
Source