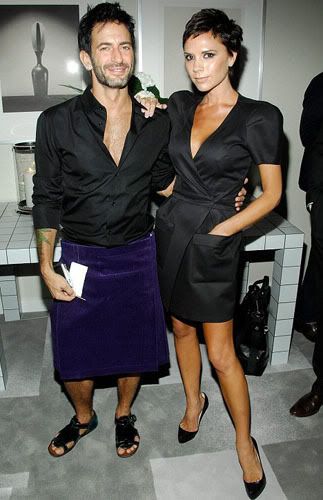 At the Parsons Fashion Benefit last night, Marc Jacobs was in high spirits, as he will co-host Monday night's Costume Institute gala, with muse Kate Moss.
When asked who will be seated at his table, he said,
"It's going to be full of good friends, Madonna...Victoria Beckham, Anne Hathaway...Winona Ryder...Rachel Feinstein, John Currin...and Rihanna!"
Can't wait.
The downside of all this is that she will unlikely to be able to travel to Milan for David's birthday on Saturday 2 May.