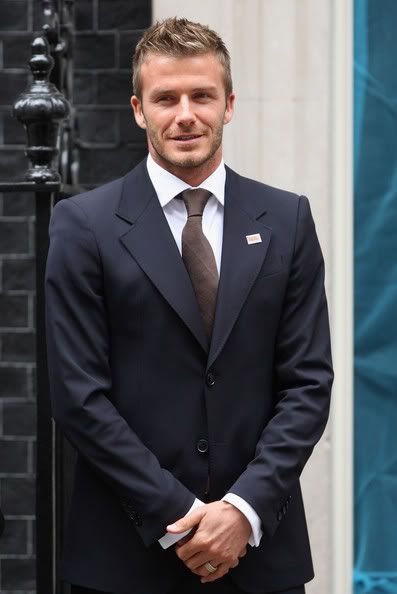 A very handsome David Beckham was part of a celebrity team of sports stars to be at No. 10 Downing Street to help launch an international anti-malaria campaign.
David joined tennis ace Andy Murray and Olympic gold medalist Denise Lewis on a trip to see Prime Minister Gordon Brown at the London event.
"It's truly incredible to think we can stop this killer disease forever and it's such a simple thing to do,"
said Beckham.
"For less than a cost of a football you can protect a family from dying."
I love that he is always willing to put his support behind worthy charities.