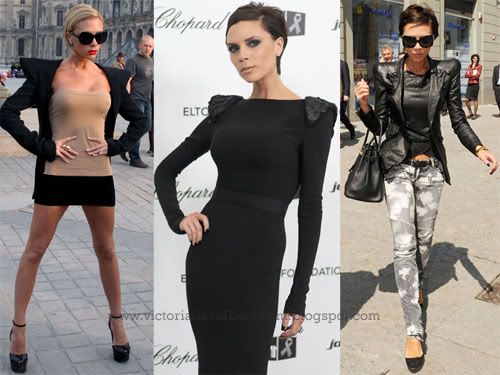 Huge shoulder pads are very much on trend. We see them on jackets, shirts and dresses.
Yes, exaggerated shoulder shapes are back with a vengeance, with designers such as D&G and Balmain leading the way.
Should Victoria be credited as starting this trend, as she wore exaggerated shoulders on her Elle shoot back in October 2007?