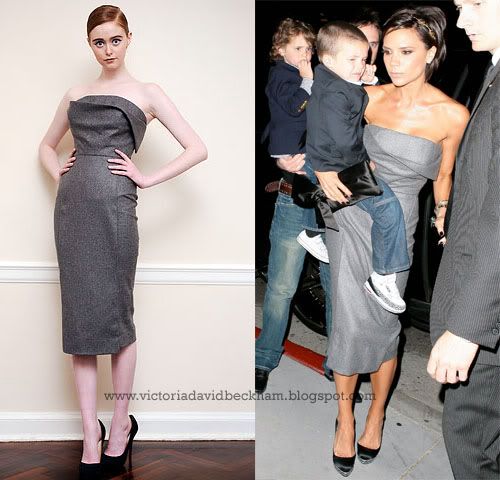 As I said in my previous post, Victoria's dress was from her recently presented Fall 2009 collection.
We don't have any clear shots, as Victoria is carrying a very tired Cruz, but you will agree she looks fabulous all the same.
I love the clean lines, and the structured bodice, which makes this an easily identifiable VB dress.
Style.com &
Source